35+ coaching methodologies – Increase self-confidence & build skills to achieve your goals.
Smriti Chandra
Founder – Passion Wheel
International Executive and Career Coach, Leadership Development Specialist
My passion is to partner with organizations and individuals to help them navigate life, career and relationships successfully.
We all live with uncertainties and harnessing our personal power can be the best ally. After working globally for 15+ years, I focus on co-creating meaningful coaching & learning journeys that inspires to implement goals and achieve results. I use Power Coaching ® with Mind-Kinetics ® methodologies and adult learning principles to facilitate the growth journey.
Coaching is an active partnership between a coach & coachee to enhance self-awareness and develop practical skills to achieve success in life, career and business. I work with clients in the following areas :
Career transitions –
Use IQ & EQ to develop critical thinking and emotional intelligence skills to solve specific challenges in career.
Build diverse skills by creating a strengths and skills repository to pivot and grow at critical stages in your life and career.
Collaborative leadership –
Build stronger personal and professional relationships to lead with courage and empathy.
Expand your leadership network by learning to influence without authority.
Implement goals & achieve results –
Understand what motivates you to take consistent action and bring visible changes.
Focus on application of new skills & behavior in life and career
At Passion Wheel, we celebrate the uniqueness and strength of each individual.
I strongly believe in putting the focus on YOUR situation and co-create solutions that enable you to take specific action steps.
In coaching, "One size does not fit all." I personalize the approach by creating the mind space to challenge your beliefs and values in a neutral space.
Core Values
PASSION, COMMITMENT, ENTHUSIASM drives me to bring visible and sustainable change in life and career of valued clients.
Clients

Inspire Me

Partnered with individuals working in global organizations across






What do clients say

Smriti's appreciative and encouraging disposition makes her a natural trainer. Her willingness to share her own experiences put me at ease to share my own story. I was impressed by her insightful comments during our sessions and felt that she added a fresh perspective to my goals. Interacting with her always leaves me feeling extremely charged.

Apart from her immense passion for her work, it is Smriti's fortitude that has really impressed me. I have thoroughly enjoyed my sessions with Smriti. She's approachable, patient, and very affable. You can rest assured that no question of yours will be left unanswered. Every session of mine has been so insightful and I have no one but Smriti to thank for. It's been an absolute pleasure working with her!

Smriti is the most empathetic person I know, and that is what makes her an outstanding coach. Her ability to truly put herself in her client's shoes and come from a place of patient listening to understand them better is remarkable. She brings an amazing creative energy and clarity of thought to each session, making the sessions not only extremely valuable but also fun. I have gained immense clarity in my personal as well as professional space through my sessions with Smriti, and I am grateful for the presence, sincerity and enthusiasm she brings to each session.

Smriti has been my coach for the last months and what I can say about her method and approach is that I would totally recommend her to my best friend. She has lead to some important moments of revelation. She knows how to guide one to his own answer, with the perfect balance between challenge and support. With her help I have now a few stepping stones that I rely on every day, to move forward.
Let's Get Started
About Me
Life and Career Coach, Leadership Development Specialist with 15+ years experience in India, Paris, and London.
Worked with global organizations – McKinsey & Company, Computer Sciences Corporation, American Express in learning & organization development space. Living and working across Europe and Asia helped me understand challenges of people in diverse cultures and how managing personal change, career transitions & relationships can become overwhelming!
My strength lies in understanding your challenges and helping you grow 10X personally and professionally.
Enthusiasm + Commitment + Focus = Visible changes in life or career.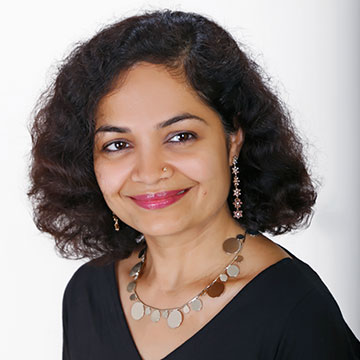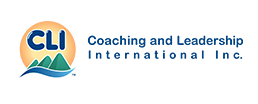 Certified Associate Power Coach with Mind-Kinetics ®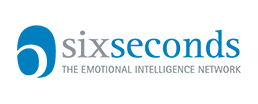 Emotional Intelligence Practitioner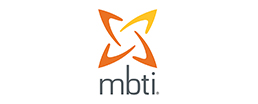 Certified MBTI Step 1 & 2 Practitioner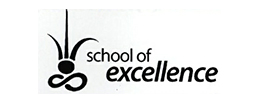 Neuro Linguistic Practitioner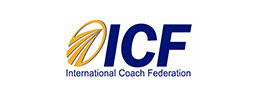 International Coach Federation
Industry

Experience
Banking & Financial Services
Coaching &

Learning Programmes
Why Passion

Wheel

PERSONALIZED APPROACH
Focus on your context, passion & goals
Gain clarity on top 3 priorities in life, career and relationships
Fine tune approach based on your pace.
VALUE YOUR TIME
Save time & energy instead of trying to figure out everything on your own
Above all, make the change process enjoyable & fun
Achieve 1 goal at a time
CREDIBLE PARTNER
Certified from Coaching & Leadership International Inc. Canada on Power Coaching ® with Mind-Kinetics ®
Active Member of International Coach Federation to bring the best knowledge and expertise from the coaching industry.
Subscribe to our Newsletter